Stucco is one of the best options to provide a stylish look to your house. It offers a sleek and sophisticated exterior that you can modify according to your wish. With the high demand in residential stucco Burlington, you have multiple ways in which you can style the finish. Stucco can make your home look like a luxurious place, even if it has less space.
Stucco contractors can mould your stucco design in any style you want. Whether it is a modern style or the traditional finish, it looks great on the house. This article will discuss a few stucco ideas that can provide a stunning finish to your home.
9 Style ideas for residential stucco Burlington
Stucco makes your house look gorgeous by enabling you to include texture and rich designs on the exterior of your home. It offers a lot of potential to express yourself through design. Here are a few style ideas that stucco contractors recommend you can use to enhance the beauty of your home –
1. Combine wood and stucco
If you want to achieve a rustic modern look, then combining wood with stucco delivers exceptional beauty in natural settings. It complements the greenery around your house and provides a stunning finish.
2. Clean stucco
Another way to make the most out of stucco is to keep it clean with a single finish. It offers a stylish yet sophisticated look. This kind of stucco is great for boxed homes and makes them stand out of the view.
3. White stucco
Get a breezy vibe by using white stucco if you have a light-hued home. It perfectly aligns with the tropical setting and lush greenery, delivering a fresh experience. White stucco is clean but makes your house look modern.
4. Japanese style stucco
These are more famous and popular in homes with a great front courtyard area. There is wood siding that perfectly combines with the stucco. You can achieve a traditional Asian look and make a house look more environmentally friendly.
5. Cedar woods and stucco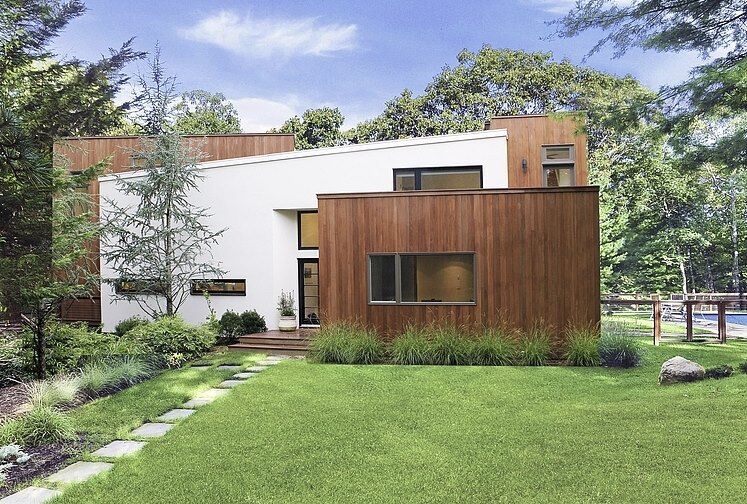 A great combination of residential stucco Burlington is with Cedar wood. You can alternate both of them and achieve a modern yet unique dwelling that grabs everyone's attention. It makes your house come alive and provide a rustic modern feel.
6. Traditional stucco
If you want a traditional flair, then metal roofs with stuccos are a perfect choice. They blend perfectly well with landscaping at the entrance of the house. Traditional stucco homes are a delight to look at and provide a clean appearance.
7. Stucco with a shingled roof
As suggested by stucco contractors, another popular choice for traditional stucco is combining it with a shingled roof. It provides a storybook-like feel to the home. Your house will appear much more charming when you install matching urns near the entrance that complement the shingle roof and the stucco.
8. Contrasting stucco
Contrast is an attractive option for white stucco and dark bushes. It highlights a large number of windows and beautifully compliments a white finish stucco. Contrasting stucco provides a refreshing and natural look to your house.
9. Mediterranean style stucco
You can combine a red-tiled roof with white stucco to offer a Mediterranean look to your house. You can also use wooden roofing that will give a tropical look to your entire place. Mediterranean stucco is more traditional and enhances the overall beauty of the house.
Whether you use traditional or modern stucco depends on how you want to express your style through your house's exterior. You can hire the best stucco contractors and even take their suggestions to achieve a perfect look for your home.