Is a white stucco a good idea? When done properly, a white stucco house can be a durable and attractive way to protect your home against the elements. It requires regular maintenance, but it also adds character and beauty to your house. To ensure that stucco is allowed in your neighbourhood, check your state and local building codes. Here are some white stucco house ideas and tips to help you get inspired.
Modern White Stucco House Ideas
Can stucco be painted white? It is possible to leave stucco as it is since moisture can easily pass through its porous surface without becoming trapped inside the building. Stucco can be cleaned whenever necessary with an approved cleaning solution and low water pressure.
Typically, stucco comes in whites, neutrals, and earth tones. Choose an acrylic latex paint or similar product designed to resist blistering and peeling. This is the best way to protect your white stucco house from moisture damage.
Elastomeric paints, in particular, have excellent elastic properties that allow them to evenly coat the nooks and crannies. You can also use penetrating masonry stains or clear finishes to seal cracks in rough stucco surfaces.
Any type of paint will compromise stucco's permeability and lock in atmospheric moisture, which is the most important thing to keep in mind.
White Stucco Houses
There are different shades of white available in the market that you can choose from. When people think of white stucco houses, they often think of pure white, but there are also subtle whites available.
Different stucco contractors will have different "whites" to choose from, so it is a good idea to compare the different shades of white by comparing stucco color charts. Different textures will create slightly different colors. You can request a sample from the manufacturer with the desired color and texture and compare it with your paint colors to see what works best.
It is also very important to choose the right type of finish for a white stucco exterior, and there are some common ones that work well. Generally, sand finishes, smooth finishes, and a catface texture with fewer inclusions are the textures that work best with white as it is a simple, yet elegant colour.
3 Stunning White Stucco House Ideas
If you want to transform your white stucco house from so-so to a sophisticated showstopper, picking the right paint colour is key. An earthier shade of white or gray— on the stucco and some updated finishes can make all the difference. The warm, off-white shade used on the stucco also creates a soothing, serene vibe.
Experiment with white and neutral shades of stucco with contrasting elements like wood columns, dark front doors, and dark stained garage doors. White stucco acts as the perfect blank canvas for these elements to stand out and create a lot of visual interest in the design.
It's tough to beat a classic color combination like black and white. While we love a bold pop of color, the white stucco paired with black windows and wood elements creates a chic yet timeless design.
1. Modern White Stucco House with Black Trim
There may be a modern twist to the white stucco house black trim trend, but it's a design that's been used for decades on home exteriors. A deep black trim perfectly contrasts with the freshness of white, contributing to a polished and put-together appearance.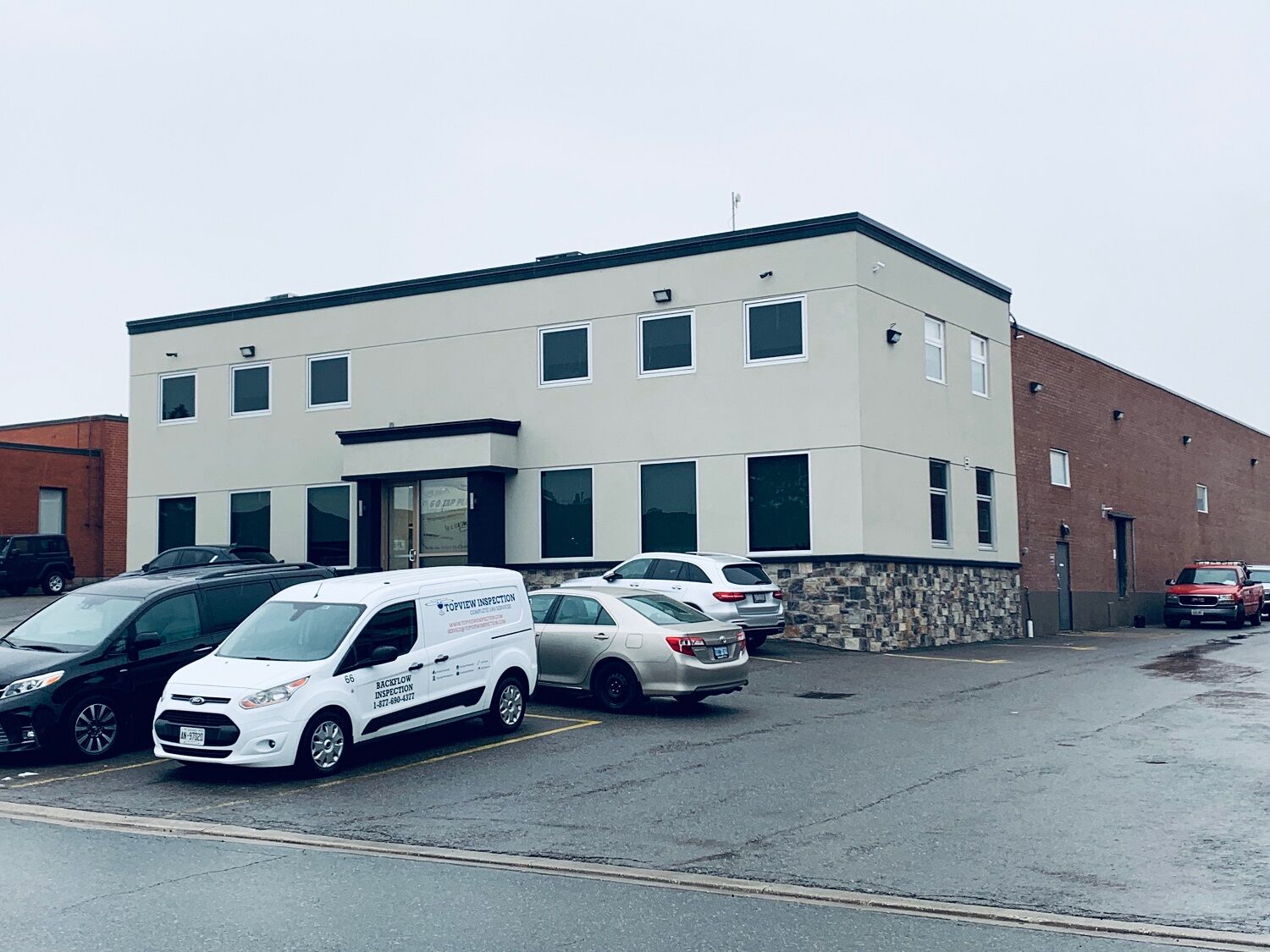 This color palette is a timeless option that will never go out of style, which is one of the reasons you should choose it for your home's exterior. The long-term use of this product ensures that you won't have to repaint it anytime soon. The white and black color palettes also offer plenty of color options. Alternatively, if you prefer something less bright, creamy whites are a great choice.
You may prefer a washed-out black trim rather than the traditional stark black whatever you desire, there are endless hues to choose from.
2. Modern White Stucco House
As compared to other homes, modern white stucco houses have a distinct style that makes them impossible to miss. Materials and styles used in modern home designs are so diverse that no other home would even consider them.
Stucco siding in white looks great with light-coloured stone veneers, like cream-coloured ones. If you're looking for a light and bright modern exterior design, this color scheme may be the one for you. There is a particular demand for it on the waterfront, where light-coloured homes are more prevalent.
The exterior doors are an excellent way to highlight your design. Although black doors are always an option, you can use other colored doors alongside the black trim. It is common to paint front doors with warm reds and whites with black and white exteriors, for instance. Add a touch of color for a homey and welcoming vibe. Don't forget to include the garage door in this idea as well.
Without texture, a modern white house design might fall flat. Homeowners can avoid this by adding simple features to the exterior of their homes. One idea is to add stacked stone or brick to existing pillars.
3. White Stucco House with White Windows
New trim can give your windows a facelift by adding different colors, materials, and styles. Window trim ideas can elevate the look of your home's exterior whether you're installing replacement windows and installing new trim or updating your existing windows.
For a variety of reasons, bright white is a popular choice for window trim. It's not only versatile, but it can spruce up your white stucco house exterior without repainting your entire house. Consider a crisp bright white finish in a semi-gloss or high-gloss finish so you can wipe down the trim easily.
It's important to choose paint colors carefully and find something that fits your personality, your home's style, and its surroundings.
What is the Best Color for a Stucco House?
Colours that are high Light Reflective Value (LRV) are the best option for stucco exteriors, as they reflect more UV radiation away from the paint surface, preserving the colouring longer.
Conclusion
A white stucco house exterior creates a smooth, sleek look and can be painted to suit the mood of any house style, making it one of today's most popular exterior finishes. There is nothing more timeless and reliable than a white stucco house with black windows. A perfect blend of light and dark, they contrast each other in an elegant yet simple manner.
As versatile as it is eye-catching, the white stucco house with black trim exterior can complement many different styles. If you wish to know more about white stucco houses, the Best-Stucco team is here to help you.
Similar posts: